ROTA Wheels GRID R 360FF Flow Forging Wheels now available in Australia
Date Posted: 15 May 2019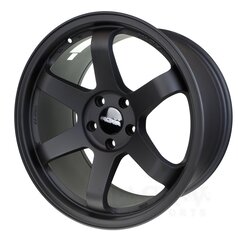 ROTA GRID R 360FF (flow forging) is the latest and best edition of the ever popular ROTA GRID model. The GRID R 360FF utilizes the latest manufacturing technology by flow forging the barrels of the wheels.
This process requires to cast the top section of the wheel including face and part of the barrel, it then undergoes the application of pressure while being spun under high heat and the aluminium gets drawn down to form the barrels of the wheel. This flow forging method of the barrels increases the density of the aluminum which also reduces the weight and increases strength.
For further information about ROTA 360 FF wheels, please feel free to contact us with your enquiries.
---